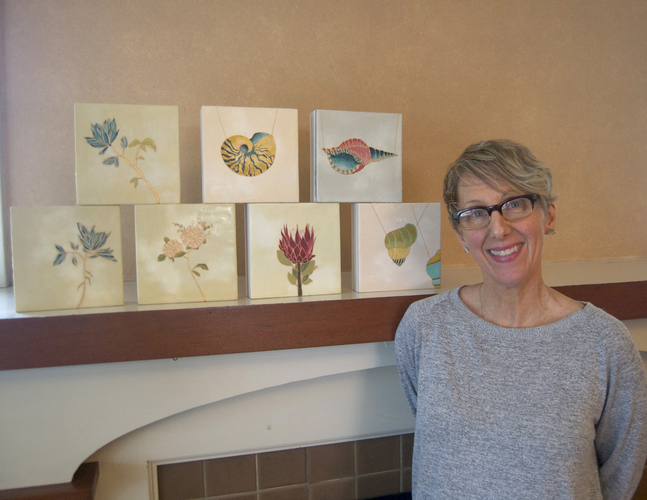 susan freedman
hmfreedman@msn.com

i was born and raised in portland and have a background in graphic design. i have been making art all my life. through the years i've had the chance to explore a number of art forms: ceramics, embroidery, digital art, illustration, photography and painting. currently, my main work is in encaustic, a mixture of heated beeswax and damar resin.
encaustic became my main focus about 16 years ago when i saw it and became curious about the source of it's texure and depth--i loved that you can create your own color and build up layers of wax to end up with something multi-dimensional. i bought a used griddle and started experimenting with it and i was instantly in love with the endless possibilites of the medium.
process is what i am most interested in - how to translate the image in my head to something real. for me, there is always first a period of information gathering, paying attention to what's around me and noticing color, form, line, texture in buildings, signs, nature, objects in my home.

my work can range from more graphic, colored, geometric shapes, to more detailed line illustrations to plants and flowers and other elements of the natural world. i find the whole process both exciting and meditative.
i show my work at guardino gallery, local art shows as well as a number of stores in portland and in manzanita, oregon. i currently live in ne portland with my husband, 2 teenagers, 1 dog, 3 chickens and a garden.